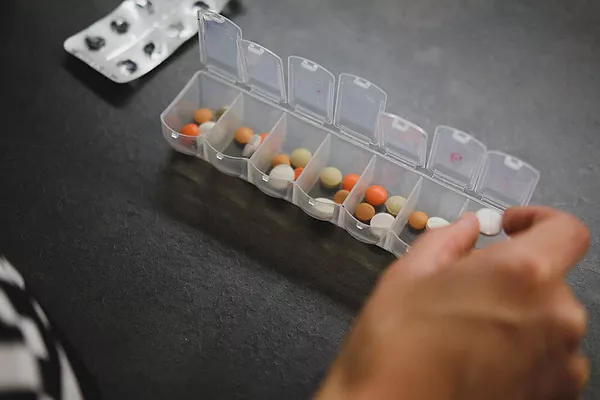 We're Here to Help
Your mental health is a key part of your overall well-being, so it's important to seek help when you're struggling. Sol Mental Health is proud to offer comprehensive psychiatry and medication management among other mental health treatment plans. Whether you're living with anxiety, depression, trauma, or ADHD, your psychiatrist will ensure an accurate diagnosis and a thorough medication management plan. Our goal is to take the stress out of managing your mental illness so you can thrive. We're also able to offer virtual medication management options, depending on which treatment course works best for you.
Utilizing a unique combination of applied neuroscience and clinically proven therapeutic modalities, our highly credited team of psychiatrists and psychiatric nurse practitioners can help you establish and maintain positive shifts in your daily perspective and practices through personalized and accessible care.
What to Expect From Psychiatry and Medication Management Services
Sol Mental Health's psychiatry and medication management services start with a psychological assessment. A psychiatrist will use the results from this testing to pinpoint a diagnosis and start a treatment plan. Sol Mental Health provides medication management services for a variety of mental health conditions, including:
Based on your diagnosis, a psychiatrist may prescribe medication. We may also recommend services like individual and group therapy, as a holistic approach to treatment. However, the support doesn't stop there. Your psychiatrist will work with you to ensure that the medication has the desired effect, adjusting the dosage or prescription if necessary.
How Psychiatry and Medication Management Benefits Patients
Your individual well-being is at the center of your mental health treatment. So, the team at Sol Mental Health will make sure that your medications are working for you. Our support will take the guesswork out of taking your prescriptions. Comprehensive medication management offers a variety of other benefits, such as:
Personalization: Your medication plan will be unique to you and your mental health needs, and your psychiatrist will provide timely individual support.
Ongoing Assessment: When you start your medication plan, a team of mental health experts will make sure that the prescription does its job.
Side Effect Management: Most medications come with side effects. Fortunately, your psychiatrist will inform you of potential side effects and address your concerns.
Overall, your mental health team will ensure that the medication is delivering a positive outcome. You can be open throughout treatment and receive the support that you need.
If you're not sure what to expect, give us a call before you make an appointment. A consultation with one of our clinicians will help you get a sense of what to expect, and it may help you feel more comfortable when it's time to talk to a therapist.