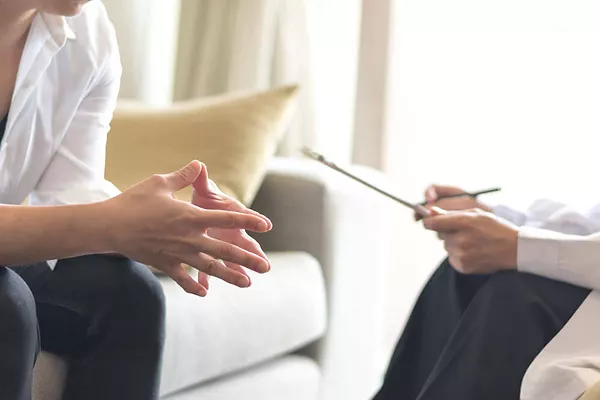 We all need support from time to time.
Sol Mental Health is here to help, offering individual therapy services near you. We have licensed mental health professionals committed to helping you find greater wellness and peace of mind. Psychotherapy is not only for folks who are dealing with specific stressors or symptoms. We all face challenges in our lives, and therapy can be a helpful tool in managing stress, dealing with anxiety, or improving your self-image.
Every patient is unique, with different goals, challenges, and perspectives. We adapt and customize our treatment protocols based on the needs of each patient. We introduce an innovative blend of proven evidence-based therapeutic approaches along with cutting edge techniques that will help you overcome your challenges and achieve greater happiness and sense of progress.
How Individual Therapy Can Help
Individual therapy has many benefits for people of all ages. When you schedule one-on-one therapy, you can expect:
Personalization: Your individual therapy sessions are tailored to your needs, with care towards your growth and well-being.
Privacy: No one but you and your therapist attends your sessions. It is a confidential, judgment-free zone.
Future-Focused: Therapy that helps envision your life as something that can change and grow.
We believe that therapy isn't about being told what to do. It's about gaining perspective and opening our minds to new possibilities and truths about ourselves.
Individual Therapy Focus Areas
Mental health is more than just screenings, checklists, and treatment plans. It's a holistic process that helps you identify where life feels out of focus or off-track so you can set things right and move forward. We can offer therapy in many diverse areas, including:
The focus of your treatment depends on which issues are most pressing for you, and what our team of therapists, prescribing clinicians, and other mental health professionals recommend for improving your health and wellbeing.
If you're not sure what to expect, give us a call before you make an appointment. A consultation with one of our clinicians will help you get a sense of what to expect, and it may help you feel more comfortable when it's time to talk to a therapist.