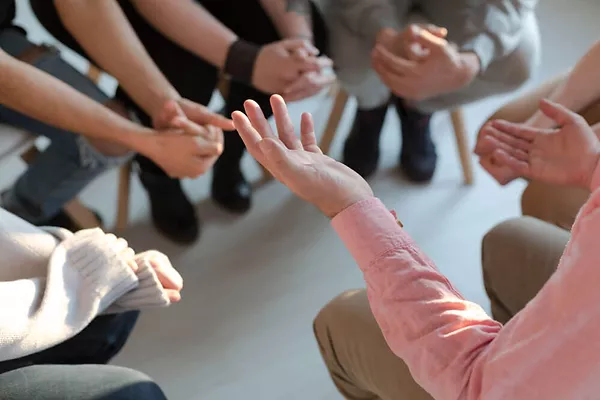 You're not alone
When you are struggling, having people that can relate to you can make all the difference. Sol Mental Health is here to help, offering group therapy services.  If you are recovering from trauma or going through a tough season in life, sometimes you need extra support. Group therapy may be the key to discovering strength and resilience you didn't know you had.  You can trust the team of experts at Sol Mental Health to help you find the right group to work through the pain or challenges you feel have been holding you back.
How Group Therapy Can Help
Group therapy services have unique benefits when compared to individual therapy. There is still a trained expert guiding you toward your mental health goals, plus:
Community: Many people tell us that the biggest benefit of group therapy is the sense of community it fosters. It can be very comforting to know you are not going through your struggles alone, and you're not the only one who has ever felt the way you do.
Communication: Since successful group therapy relies on communication and connection, group therapy participants often find they have stronger communication skills at work and at home as a result.
Confidence: The affirmation that is a part of group therapy can help bolster and build your confidence, so you feel more certain of yourself and more optimistic about your future.
Group Therapy Focus Areas
It's important to remember that working through things in a group setting as part of your journey is still a confidential process, and your privacy will always be respected by staff and group members.
If you're not sure what to expect, give us a call before you make an appointment. A consultation with one of our clinicians will help you get a sense of what to expect, and it may help you feel more comfortable when it's time to talk to a therapist.