Yoga Mental Health Wellness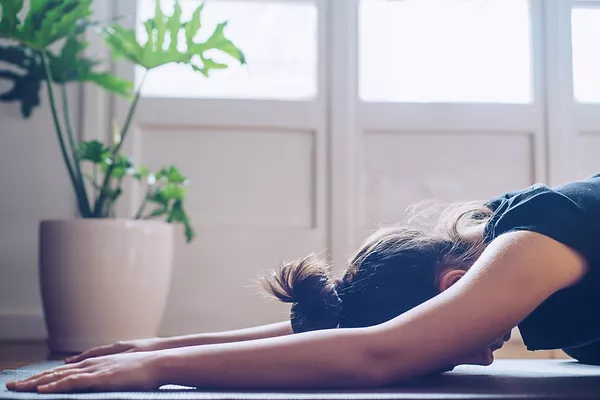 At Sol Mental Health we value a holistic approach to your mental health and overall wellbeing and want to provide services to support your journey toward optimal health. There is a growing body of research that supports the therapeutic benefits of yoga for both mind and body. We offer private and group yoga sessions that are designed with you and your specific mental health and wellness needs/goals in mind. Whether you are interested in utilizing the therapeutic benefits of yoga to address anxiety, depression, sleep issues, past trauma, or other concerns, we are here to support you in achieving those goals. While many use yoga for exercise and general stress management, Yoga for Mental Health and Wellness will focus on utilizing yoga to help reduce and better manage mental health symptoms and concerns through the use of a variety of yogic principles and techniques. No prior yoga experience is necessary, we are here to meet you where you are at.
During your private 1:1 yoga session, you will be working with a compassionate guide who has training, knowledge, and experience as a mental health therapist and yoga teacher and who will collaborate with you to build an individualized yoga practice best suited to your mental health needs. An initial intake assessment will be completed to gather relevant information in order to best assess your needs and goals prior to your first private yoga session. While these sessions will be customized with you in mind, you can expect to be guided through some of the following: asana (physical postures), pranayama (breathing techniques), dhyana (meditation), and mantra (intentional use of sound, words or phrases).
Private Mental Health and Wellness Focused Yoga Sessions are not covered by insurance plans and are $75 for 30-minute sessions and $150 for 60-minute sessions.
**We require interested clients to complete an initial 90 Minute Mental Health Intake Assessment before beginning yoga therapy.
Information about upcoming groups that will be incorporating the therapeutic benefits of yoga will be posted as they become available. Groups that incorporate the therapeutic benefits of yoga will focus on a variety mental health issues and concerns that people face including but not limited to anxiety, depression, trauma, sleep concerns, and low self-esteem.
If you're not sure what to expect, give us a call before you make an appointment. A consultation with one of our clinicians will help you get a sense of what to expect, and it may help you feel more comfortable when it's time to talk to a therapist.